Arstrology:
There's always been a sense of apprehension lurking around ever since I stepped in the world of artistic careers. It is somewhere near as well as farther afield. The process of artmaking pushes and pulls it but doesn't dump it.

It starts from finance, forms in the unreal quality of art, spans across styles and eras, blames individual knowledge / skills and personal effort, heightens through the context of the Art World, and finally comes back to an artwork.

Have you had a similar anxiety? This site is a pseudo self-help document positioned to be the outlet of such perennial feelings. With the occult sciences of Arstrology—"A" as AI, "ars" as art, and "arstro-" as astro-, 11 signs were discovered as 11 snippets of barcodes. Here, you can get your Arstrology reading right away. Get to you your sign's meaning, take its advice, review your value, reset your goals, look up its terms, and use its languages for the next artist statement you are thinking about.

The document calculates your Arstrological sign.
Touch the glowing star to start.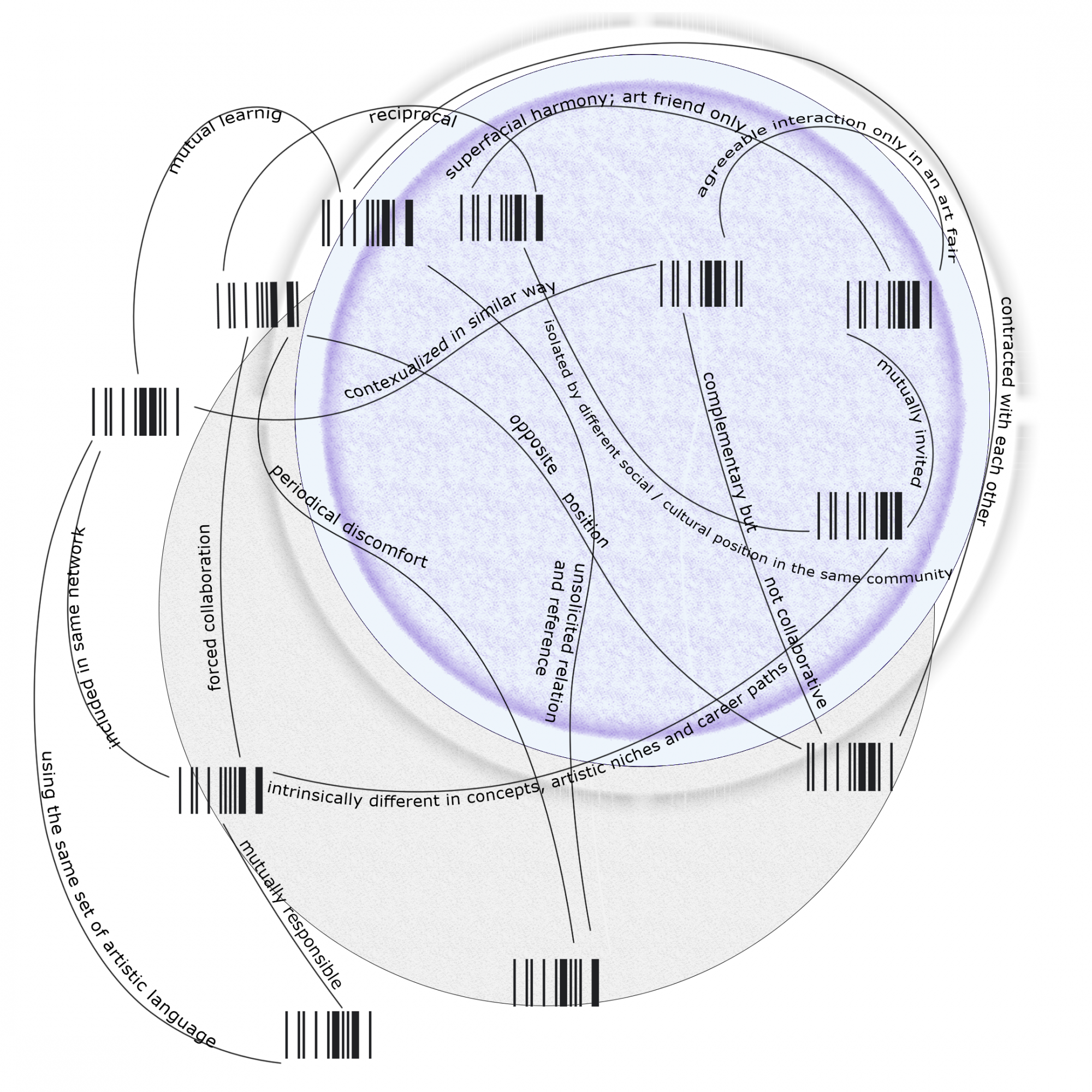 Zhengyang Huang is a graduate student at UCLA Design | Media Arts.

My art practice started from a class project in 2016. For that project, everyone, imitating the practice of Rachel Whiteread, picked a void, and cast the void with plaster, and then wrote an essay about it. I cast the inside space of a spotlight and, based on the famous story The Little Match Girl, I wrote a fictional essay for the cast of the light. The approach of combining different practices intrigues me, and from there I continued with the hybrid method of making. Currently I've been working and researching on: writings in a website platform, online culture of video commenting and its textual forms, fictional writing, avatar-creation, and operating system design; some of the practices are combined to approach a series of topics.