DECENTRALIZING THE WEB : PANEL 001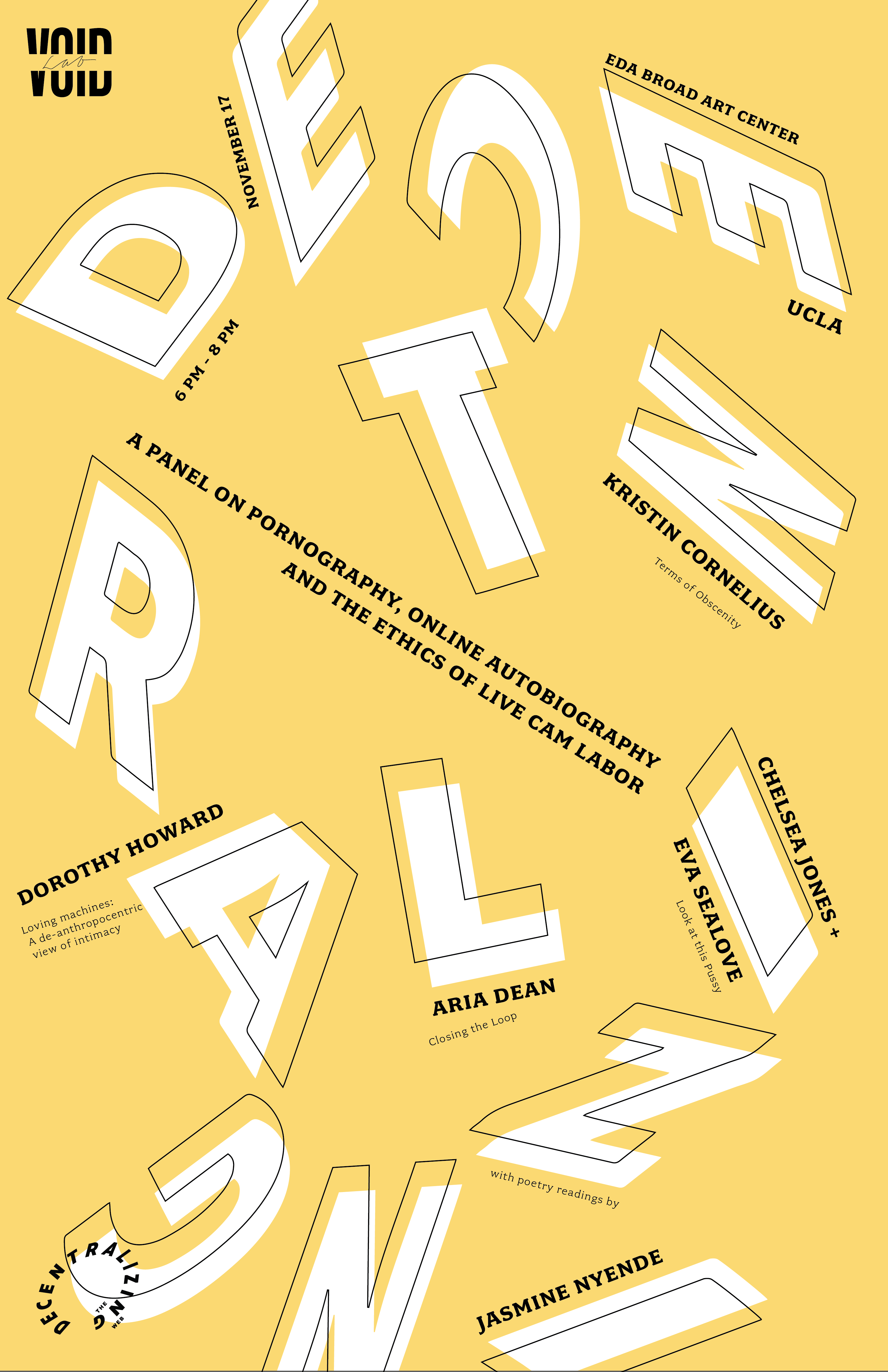 voidLab presents
a panel on machine intimacy, online autobiographies, pornography and the ethics of live cam labor.
asking : has the internet been successful in decentralizing the gaze?
panelists
Aria Dean , Rhizome
Chelsea Jones + Eva Sealove , @look_at_this_pusssy
Dorothy Howard , Arachne + UCSD PhD student
Kristin Cornelius , UCLA PhD candidate
with poetry by Jasmine Nyende
moderated by Niko Le + Symrin Chawla
BROADCAST LINK : CHATURBATE.COM/VOIDLAB
Decentralizing the Web is an ongoing panel series presented by voidLab at UCLA Design Media Arts. The series aims to untangle the psycho-social implications of identity politics on the global web, examining the embedded biases driving dominant modes of representation online.
Lab School Inquiry
Collaborated with K-12 students at the Lab School to integrate electronics into art installations with the intention of exploring sound and light.
Support
Special thanks to the Lab School.