Media: 3D computer graphics
Date: 12/09/2020
Link: https://a360.co/376ztLj
My impression of the monument has always been this solemn sculpture that carries the weight of history. However, I am not looking for something that presents political ideologies or victories of some historical figures. Thus, I created this anti-monument just to remember ourselves, to remember all of our temporal existences in this world.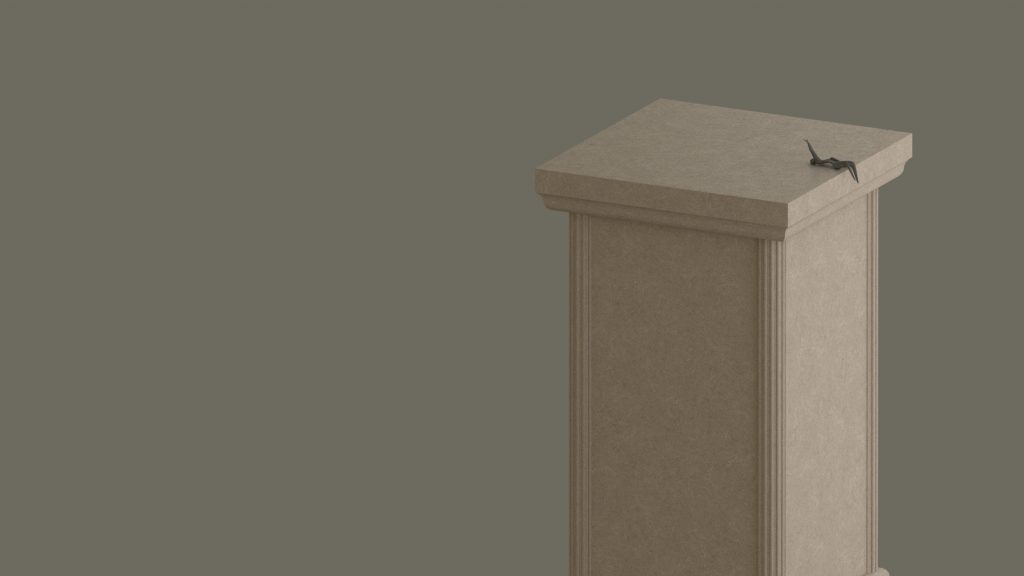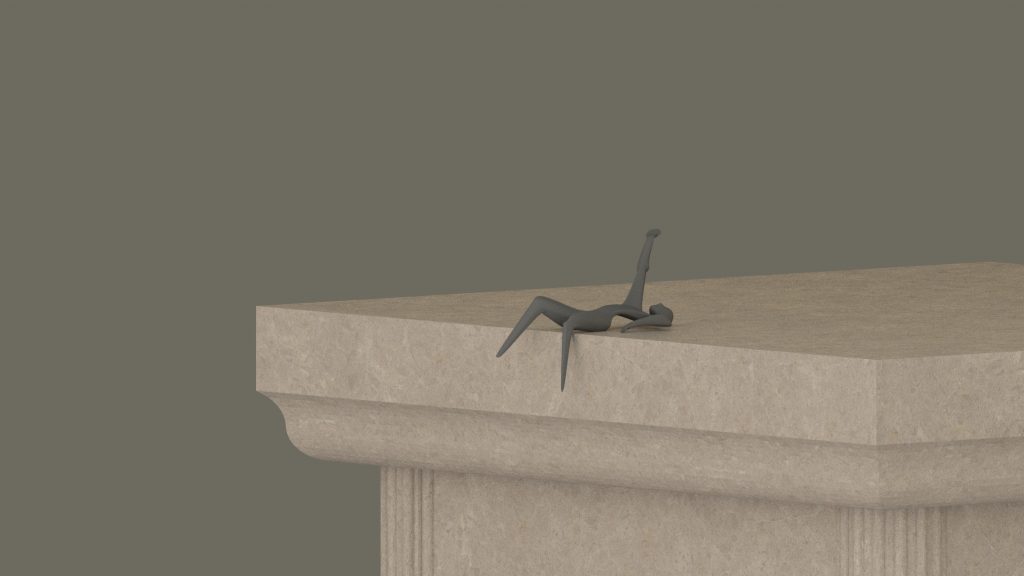 In our lives, we are always busy running after something. It could be good grades, a decent job, a committed relationship, bigger checks, higher social status, or anything. Yet we tend to lose something else along the way, without even realizing it. Some people are okay with it; others, like me, are deeply bothered by what we have lost.
Though people often say don't look back, I always do, involuntarily. From time to time, I regretted the word I said, the choice I made, even the path I took. And the only way to stop me from doing this is to picture my tiny self floating in the endless universe. Only when imagining that vast universe I would regain my courage to move forward.
I want "Us" to be the monument that reminds people to take a break from their busy and noisy lives. Let's lookup in the sky and see how trivial our existences are in relative to that vast starry sky. The world is too big. Nothing we ever do would matter a bit. So why bother to waste our limited time looking back? Why not just live the way we want. 
"In remembrance of all of our temporal existences in this world."